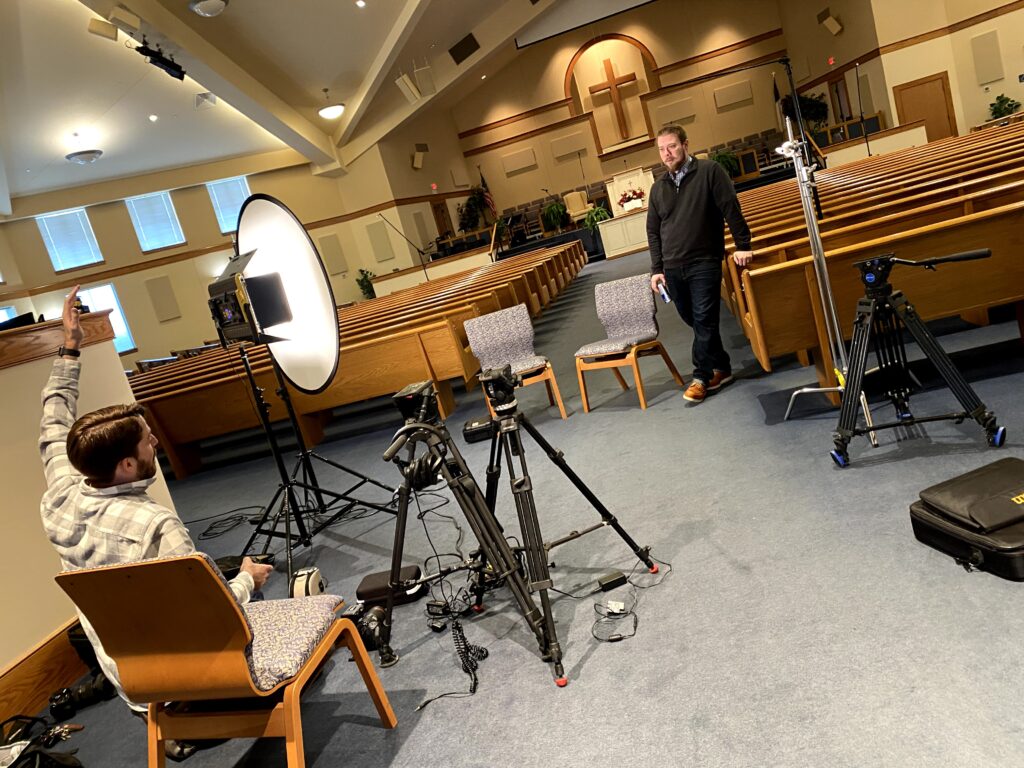 This past weekend, Brandon Kimber, the director of the American Gospel films traveled to visit us in St. Louis, MO to interview us for the newest installment in the American Gospel series, American Gospel: Spirit & Fire (AG3). In January 2019, the Lord used American Gospel: Christ Alone (AG1) to convict us to cut ties with the Word of Faith movement once and for all. Soon after watching the documentary, Paul put in his resignation with Joyce Meyer Ministries and lovingly and boldly presented his case to the executives as to why Joyce's teachings are full of error.
It is truly such an incredible honor to be involved in this new docuseries (the film will be broken up into roughly around 10 episodes) and join the American Gospel family with so many other amazing men and women of God who have a similar passion like ours to see many more come out of deception and have their eyes opened to the glorious gospel of Jesus Christ.
AG3 is set to release in the Fall of 2023! Each episode will be released first on AGTV, so the entire series won't be available elsewhere until all episodes are completed. Subscribe to AGTV today so that you don't miss any of this amazing content!